Unlocking the Investment Potential: The Allure of Memphis, TN's 38127 Zip Code for Savvy Investors
The 38127 zip code in Memphis, TN has become a hot spot for real estate investors in recent years. With major employers like Amazon, Nike, FedEx, and St. Jude, the area has experienced a surge in economic growth, which has attracted many investors to the region.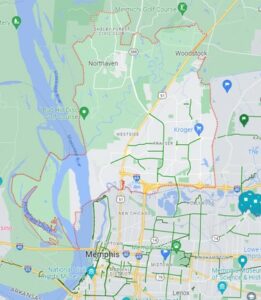 One of the main reasons for the popularity of the 38127 zip code among investors is the high demand for quality rental properties. Unfortunately, the vast majority of rental properties in the area are not in good condition, leaving a significant gap in the market for investors to fill. This demand has created an opportunity for investors to provide well-maintained, safe, and affordable housing options to residents. Another reason why investors are choosing to invest in the Memphis area, and specifically the 38127 zip code, is the affordable prices of real estate. Investors are able to leverage their capital and invest in properties that would not be possible in other, more expensive areas. This allows investors to acquire multiple properties and diversify their portfolio, which can lead to long-term financial benefits.
The presence of major employers in the area also adds to the appeal for investors. These companies provide stable employment opportunities for residents, which in turn, creates a stable rental market. Additionally, the continued growth of these companies ensures the long-term economic stability of the region, providing investors with confidence in their investment decisions.
Investing in the Memphis area can be a smart financial decision for those looking to expand their real estate portfolio. The 38127 zip code, in particular, offers unique opportunities for investors to make a positive impact in the community while also generating a return on their investment. With the combination of major employers, high demand for quality rental properties, and affordable real estate prices, it is easy to see why investors are flocking to this area.
Foundation Property Management, LLC is a licensed real estate broker in TN & MS.
"Our interests are aligned with our Owners to ensure a cash flowing, hands-off investment" – James Wachob