Foundation Property Management: Your Trusted Name for Property Management Services in Memphis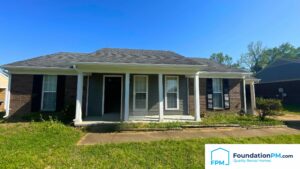 When it comes to property management services in Memphis, one name stands out: Foundation Property Management. With a strong reputation built on trust, expertise, and exceptional customer service, Foundation Property Management has become a trusted partner for property owners in Memphis. We will explore why Foundation Property Management is the go-to choice for anyone seeking reliable and professional property management services in the area.
Local Expertise: Foundation Property Management's deep understanding of the Memphis real estate market sets them apart from the competition. With years of experience and a team of local experts, they have a comprehensive understanding of the unique challenges and opportunities that come with managing properties in Memphis. Their in-depth knowledge of the local rental market allows them to provide accurate rental assessments, optimize rental prices, and attract high-quality tenants for their clients.
Comprehensive Services: Foundation Property Management offers a wide range of services designed to meet the diverse needs of property owners in Memphis. From tenant screening and placement to rent collection and property maintenance, they handle every aspect of property management efficiently and effectively. Their team takes care of all the day-to-day tasks, freeing property owners from the burdens of property management and allowing them to focus on other important aspects of their lives.
Transparent Communication: One of the reasons why Foundation Property Management has gained the trust of their clients is their commitment to transparent and open communication. They understand that regular and clear communication is crucial for a successful property management relationship. Whether it's providing regular updates on property performance, addressing maintenance requests promptly, or keeping owners informed about financial matters, they ensure that their clients are always well-informed and involved in the management process.
Proactive Maintenance: Foundation Property Management prioritizes property maintenance to protect the value of their clients' investments. Their team conducts regular inspections, responds promptly to repair requests, and coordinates with trusted contractors to ensure that properties are well-maintained. By taking a proactive approach to maintenance, they prevent small issues from turning into costly repairs, saving property owners time and money in the long run.
Cutting-Edge Technology: Foundation Property Management leverages the power of technology to streamline their operations and provide exceptional service to their clients. They use state-of-the-art property management software that enables online rent payments, 24/7 access to financial reports, and efficient communication channels for tenants and owners. This technology-driven approach enhances transparency, convenience, and efficiency in every aspect of property management.
When it comes to property management services in Memphis, Foundation Property Management is the trusted name that stands out. With their local expertise, comprehensive services, transparent communication, proactive maintenance, and cutting-edge technology, they have earned the trust of property owners throughout the area. Whether you own a single property or a portfolio of investments, Foundation Property Management is the partner you can rely on to maximize your property's potential while minimizing the headaches of property management. Contact them today to experience the exceptional service and peace of mind that comes with working with a trusted name in property management.